About
Ausbildungszentrum TCM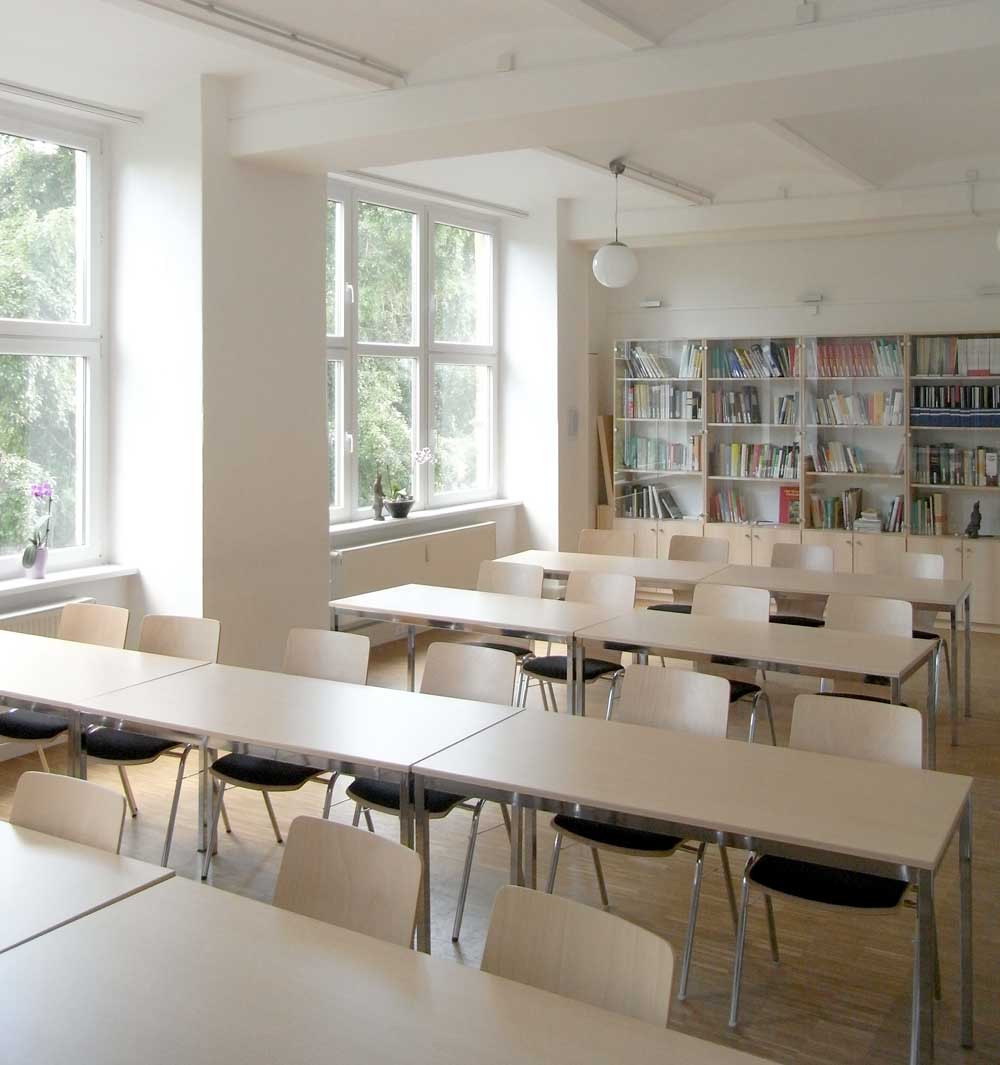 Our School's Story
In 1991 the Shou Zhong training center was born, founded by Andreas Noll, Joseph Weber-Blum, and Ulla Blum.
It envisioned offering education on par in scope and quality with the international academic study of Chinese medicine. An optimal link between theory and practice was a must. The aim was, and still is today, to train practitioners such that they can recognize, understand, and treat disease in a confident and differentiated manner. And since the beginning our focus has been hands-on.
From 1993 to 2000, Shou Zhong made its home in Babelsberg and then moved to Berlin. From 2000 to 2007 our classrooms were on Frankfurter Allee. In 2007, we moved into our current beautiful space in Schöneberg.
The name of the school originated in Babelsberg:
shou zhong – 守中 – "to maintain the middle."
Under the leadership of Andreas Noll, the connection to Chengdu University of TCM in China was established in 1992. Faculty members of our school traveled and continue to travel to China regularly to engage in exchange and keep studying.
We're actively involved in the AGTCM e.V. professional association for Chinese medicine. This has allowed for an experiential exchange for decades. Quality standards are monitored and evolve collectively.
Our comprehensive curricula were developed in collaboration with AGTCM and partner schools.
As of 2006, the school has incorporated into its domain the organization of continuing education in collaboration with AGTCM. Ever since we've been an educational and training center offering courses in acupuncture, Chinese pharmacology, tuina, Chinese nutrition, and diverse opportunities every year for TCM practitioners to further specialize and enhance their practice.
School Administrators since the school's inception:
1991-2000 Andreas Noll
2000-2005 Clemens Prost
2005-2011 Margot Schlemender-Mischo
2011-2020 Suzanne Rainer
since 2020 Franz Kratochwil